Forever - Forever premiered at Venice Film Festival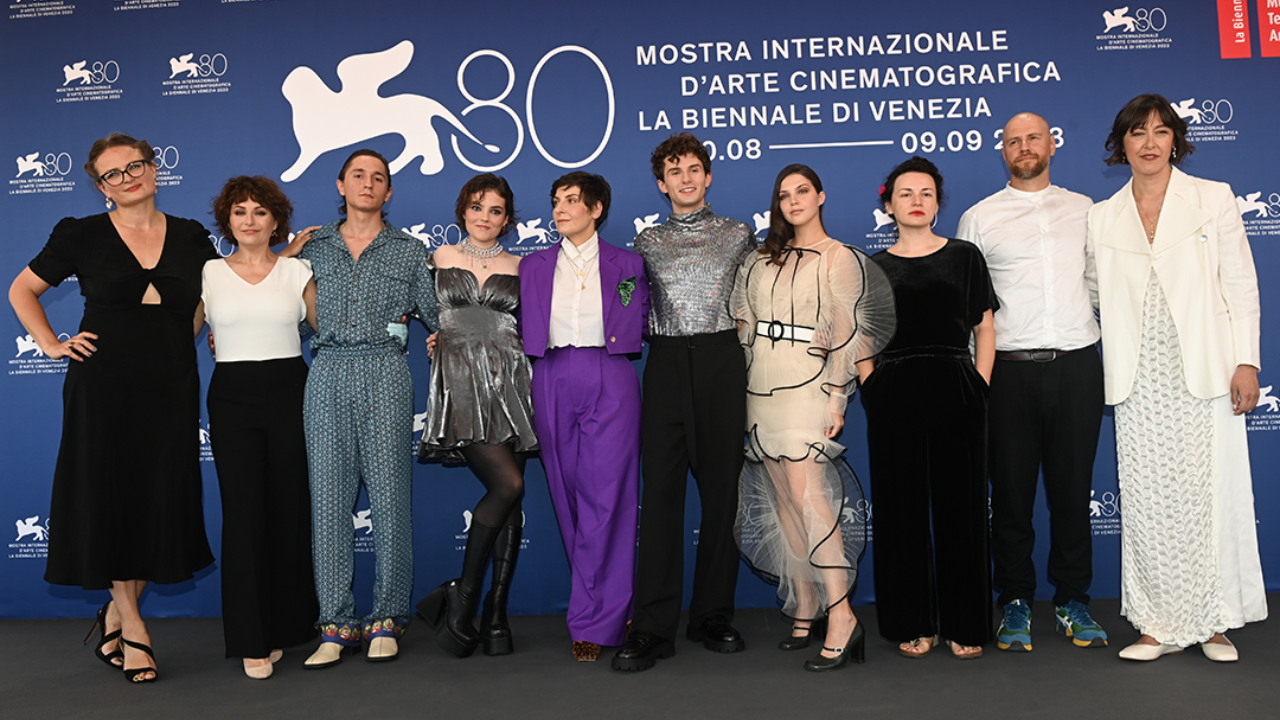 It has been two weeks since Forever-Forever premiered at the Venice Film Festival, and we look back at it with extreme pride.
Even though the war is still ongoing, we were able to celebrate this very special moment with a big part of the cast and crew present. As they were offered such a special podium, they entered the photo call with a very strong message: "Ukrainians are grateful for the world's outstanding support in our fight against the Russian war of aggression."
Three hours before the official start of the film, we had a nice get-together, and as the cast is spread all over the world, there was a lot to catch up on. Together we walked toward the red carpet, where once again, they presented the message, all mainly dressed up in Ukrainian fashion. With great excitement we entered the cinema, and with a "Slava Ukraini!" shouted from the audience and quickly responded by a "Heroiam slava!" from our Ukrainian cast & crew, we watched the film together for the first time.
The film was received with a deafening applause by the audience, followed by an extensive Q&A with the director Anna Buyrachkova, producer Natalia Libet, lead actress Tonia Cheban and lead actor Zachary Shadrin.
Reviews by film critics about Forever – Forever have been favorable.

---
"a hymn to a people's will to live"
"Have you seen "Forever-Forever" by Anna Buryachkova? Not yet? Well, do it as soon as you can."
"There is a magical oddity in this film, which bursts from every scene."
Francesco Chiamulera, Corriere del Veneto

---
"full of life and empathy"
"a promising gem of a debut"
Savina Petkova, Cineuropa
---
We hope to be able to touch many more people from all over the world. The next screenings will be on the 2nd of October in the National Competition of Molodist Kyiv International Film Festival hosted by Film Fest Hamburg and on the 6 th and 15 th of October at CinEast in Luxembourg.
We will keep you updated about further screenings.